VIDEO / GRAPHIC DESIGN / PHOTOGRAPHY / WEB DEVELOPMENT / SOCIAL MEDIA MANAGEMENT
APMEN MULTIMEDIA
Focusing doesn't limit you. It could take you from local to global if you do it right.
We are a multimedia and marketing agency that provides video production, graphic design, branding, web design and development, and social media management. We believe everything is connected.
Apmen Multimedia delivers media, marketing solutions and digital products that grow businesses and build permanent relationships between brands and humans.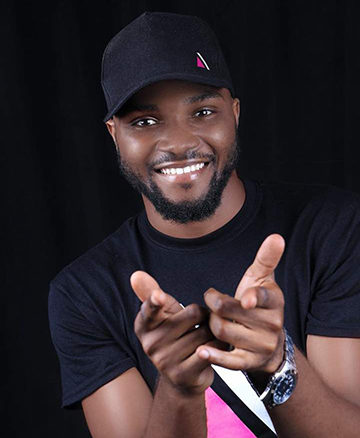 Believe in the impossible
Creativity today is the key of the moment.
Henry Appiah-Mensah
CEO. VIDEO & PHOTOGRAPHY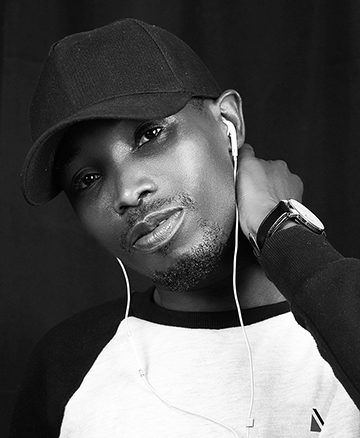 Nature got all I need
Simplicity and good ideas is what is needed.
Obed Atta
Graphic and Web Designer
Services
Editing is not a technical process. It's an artistic process. It's about storytelling. What editors do is the final rewrite of the script.
Apmen Multimedia is your expert video production company in Ghana. We help businesses & brands to achieve their goals and engage their audiences with video by creating powerful visual stories that matter.
Clients contact us with wide range of projects, that we develop, produce, and direct if needed. It can be a TV ad, a social media promo, a web commercial, a music video, a corporate video, a documentary or a short form video content. We can provide you with anything you need.
I strive for two things in design: simplicity and clarity. Great design is born of those two things.
We love design and we like to keep up with all of the current graphic design trends and concepts. Don't let your business fall behind! Apmen Multimedia can handle all of your graphic design needs and make your brand bigger.
We design with positive impact by creating memorable branding and identities, posters, brochures and publications. We believe that great design cannot happen without intelligence, passion, and hard work, that is why we put our best effort in every design challenge we take on.
You don't make a photograph just with a camera. You bring to the act of photography all the pictures you have seen, the books you have read, the music you have heard, the people you have loved.
Apmen Multimedia offers a wide variety of different types of event photography at the best prices. With our expertise, skills and creativity we provide an ingenious and charismatic photographic service.
We assist you to get the right picture, outdoor or studio booth, any option to cover your needs: commercial, business and branding photography, creative events photography, wildlife, children portfolio, family portrait…
Great web design without functionality is like a sports car with no engine.
Fresh, innovative, creative, minimalist … What's your style? Our work is the combination of creative ideas and full commitment, building websites that look great and are easy-to-use. Apmen Multimedia is not just a web design office, we help you grow your business with innovation and digital knowledge.
We also provide a full range of digital media services: eCommerce solutions, CMS (content management system), Social Media services, digital strategy for any brand or business….
Social media will help you build up loyalty of your current customers to the point that they will willingly, and for free, tell others about you.
We offer social media marketing and management services. Apmen Multimedia helps brands to get more awareness, more engagement and more traffic. We can assess your needs, outline opportunities, and determine specific actions for long-term social media success.
Do you know you need a social media or interactive marketing plan but are not sure where or how to start? Contact us! We will transform your social media presence with high-quality content and daily activity to engage the audience and increase your followers.
Why Choose Us?
We're Creative
Inspired by our clients we are bursting with absolute passion, pure dedication and brilliant ideas. Creation is in our souls.
We're Responsible
Projects require many people's involvement, a team who develops emotional attachments to them, is able to be on time and present high quality results. We're responsible for what we do.
We Have Magic
Our works connect thousands of people around the world and make them feel the magnetism. We are committed to make our customers dream come true.
We Like Simplicity
We strive for simplicity because we really believe is possible to find beauty in small, simple things. Our claim is "work hard to get your thinking clean to make it simple".
We Love Innovation
Innovation is the key to change things up, to move processes forward. We must be effective and efficient in what we do.
We're Friendly
We provide friendly, fast and accurate service to our clients. Our experienced team is always available to help advise you. We're devoted to our clients.
CONTACT
OFFICE 1
Tema, Accra. Ghana.
+233 (0) 241.452.573
+233 (0) 200.805.955
WhatsApp Business.
+34667732027