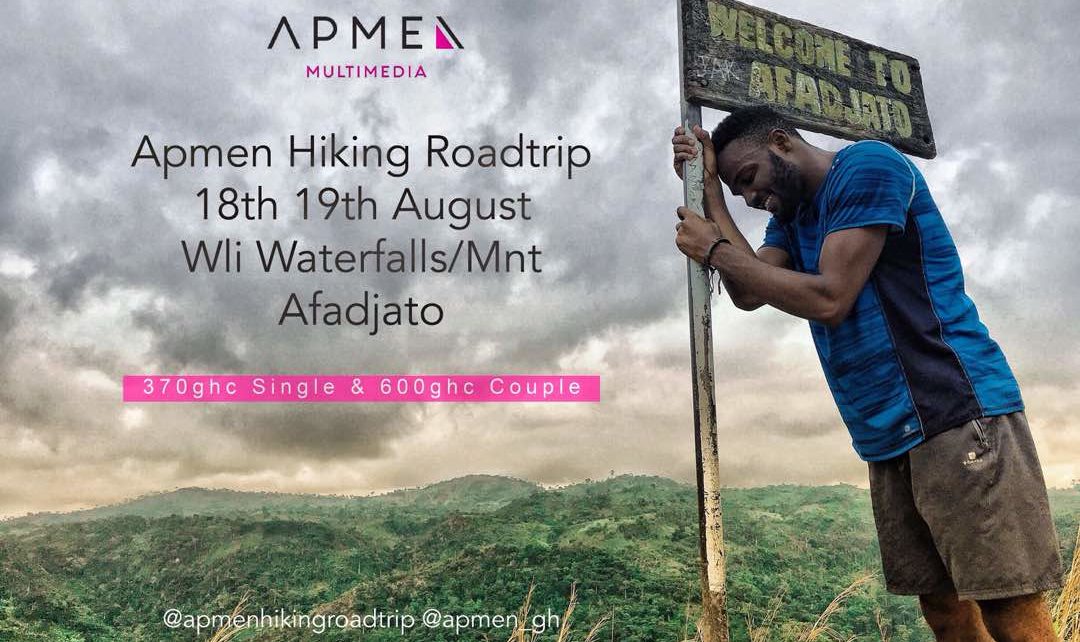 Join us to learn how to capture the beauty of the outdoors in spectacular ways as we also enjoy the green scenery with the beautiful landscapes of Wli waterfalls and Mountain Afadjato.
Finally you will take your DSLR camera off of Auto Mode and gain the knowledge to take stunning photographs of your outdoor experiences. We'll teach you the basics of how to control your Shutter Speed, ISO and Aperture settings to create the images that will make you smile each time you look at them.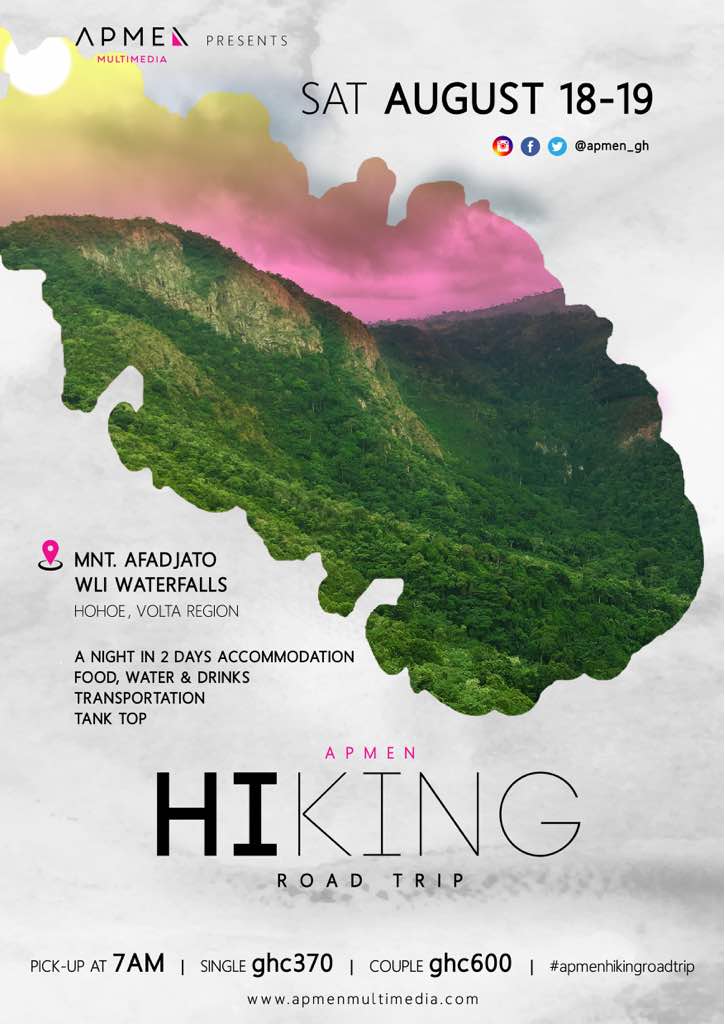 Discover the beauty of Wli waterfalls and Mountain Afadjato and find out how to create award winning images and shoot like a pro!
During 2 days, August 18-19, join us in an amazing walk and develop your own personal vision and take your photography to the next level while having fun. All skill levels are welcome from absolute beginner to pro.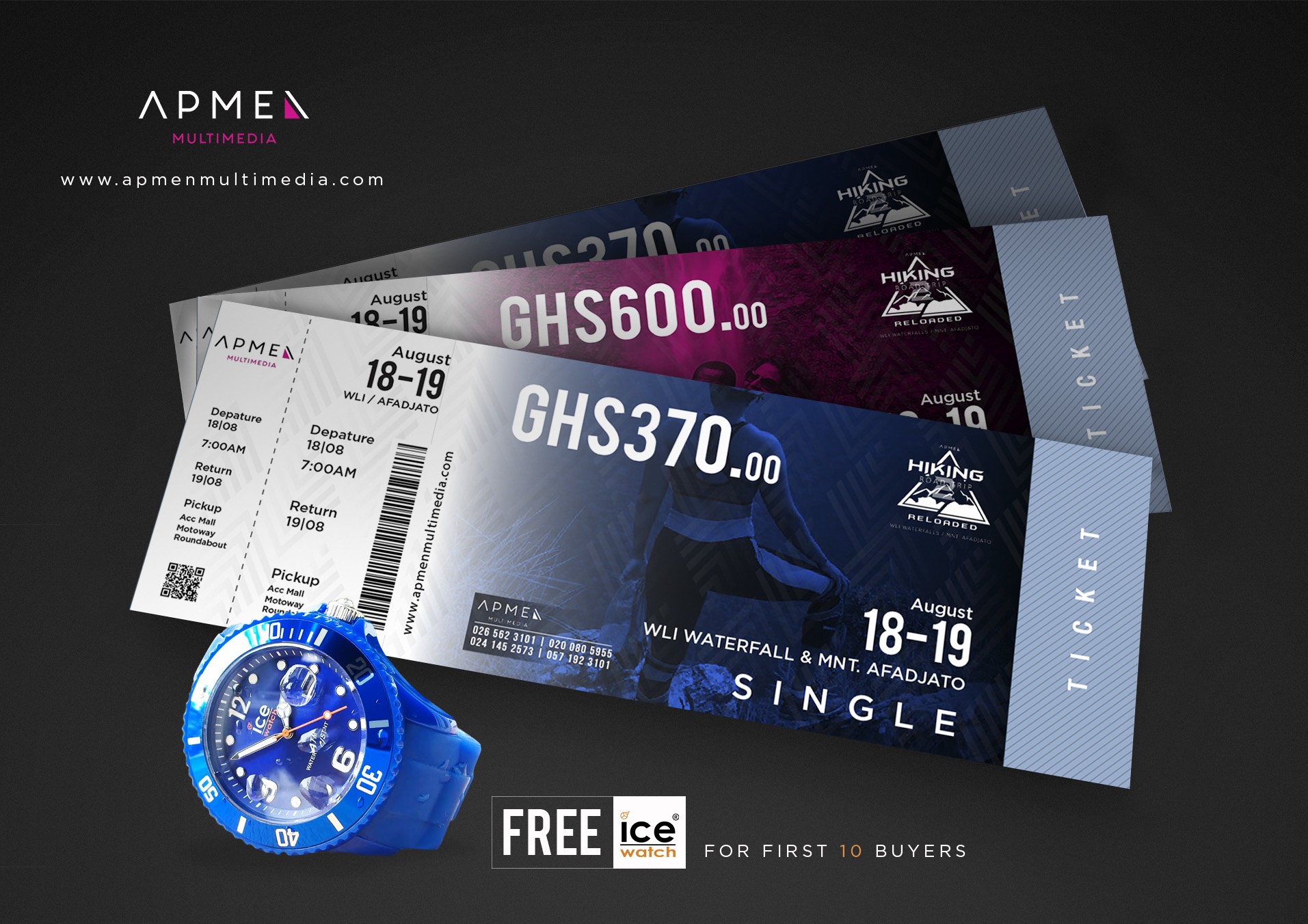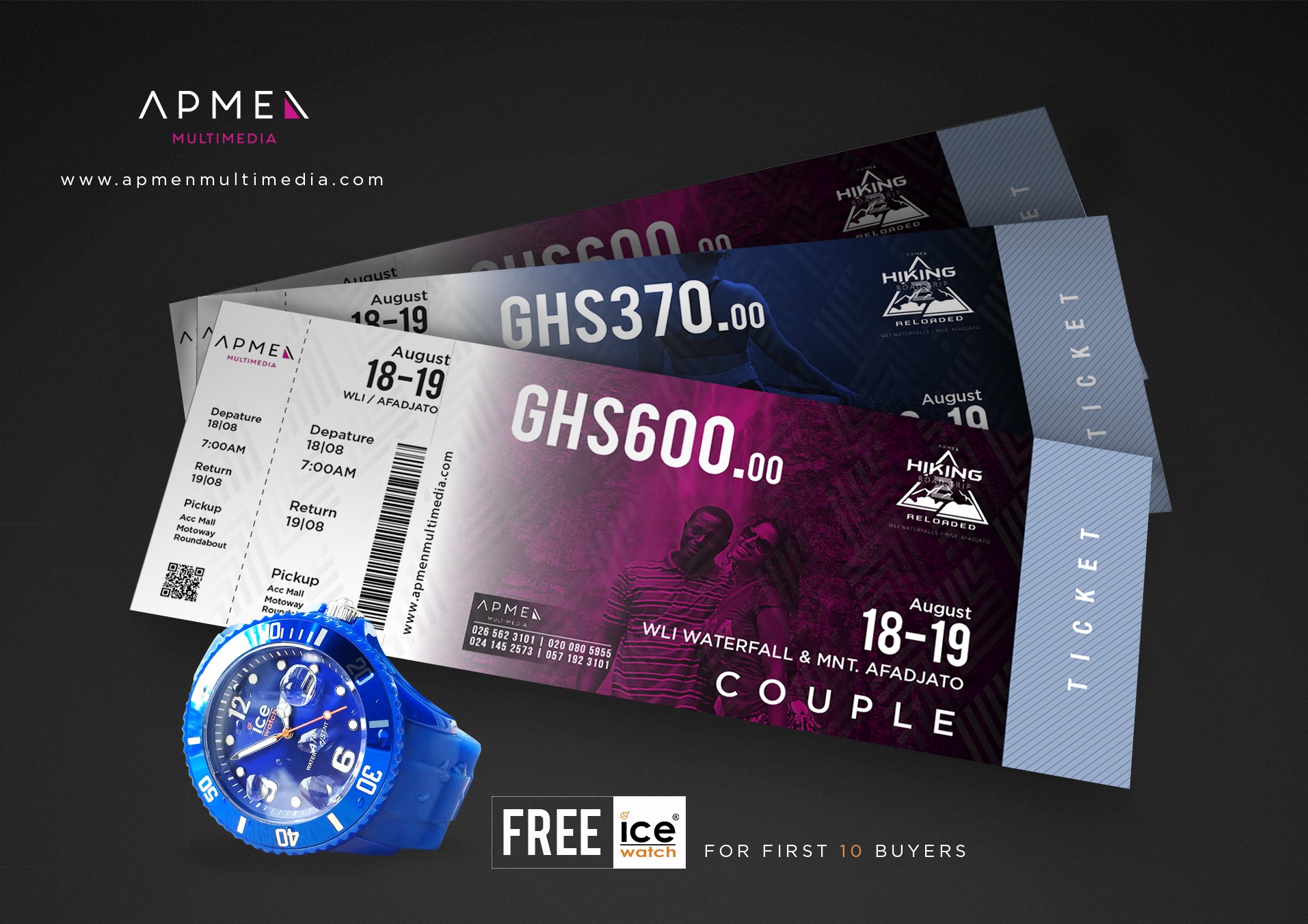 Tickets are selling for:
Single 370ghc – Couple 600ghc 
FREE ICE-WATCH FOR FIRST 10 BUYERS.
For more information please contact us:
Tel: +233 200805955 /‭+233 57 192 3101‬/+233241452573